Is uw product niet naar wens, verkeerd geleverd product, of defect op aankomst? Dan kunt u dit door middel van RMA proces retourneren.
Verpak het artikel zorgvuldig als u iets retourneert
Alle artikelen dienen geretourneerd te worden in een stevige verpakking waar u de orginele verpakking in doet. Hiervoor kunt u eventueel de verpakking gebruiken waarin het artikel bij ontvangst in verpakt zat.
(kartonnen doos/luchtkussen envelop).


-1 Plaats de RMA-Logo zichtbaar op de buitenkant van de verpakking! Bij het gebrek aan een RMA logo wordt het pakket niet aangenomen.
-2 Plaats een volledig ingevulde RMA-formulier in de doos.
-3 Zonder RMA-formulier kunnen de producten niet in behandeling worden genomen.
-4 Een onduidelijke klacht-/oorzaakomschrijving kan invloed hebben op de doorlooptijd.
-5 Er dient een kopie van de aankoopfactuur te worden toegevoegd.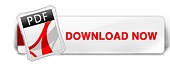 LET OP !!!
(De verwerking van een RMA is bij het volgen van onze aanwijzigen minimaal 7 werkdagen vanaf ontvangst)
---
1: U maakt gebruik van de niet goed geld terug garantie.
U stuurt dan retour:
Het complete artikel zoals door de Unit 13 shop aan u geleverd inclusief alle accessoires en toebehoren.
(handleidingen, software etc.) onbeschadigd in originele verpakking met de factuur van aankoop.
Vermeld uw Iban bank gegevens dan ook bij uw zending op de factuur voor het terug krijgen van uw geld.

Vul een RMA Formulier in voor het retourneren!

2. Het artikel wijkt af van hetgeen u besteld heeft.
Mail met onze klantenservice!

3: Transportschade of defect ontvangen artikelen.
Pakketten met transportschade kunt u het beste direct weigeren.
Neem in geval van schade en indien u een defect artikel heeft ontvangen eerst contact met ons op.


Let op :
U bent zelf verantwoordelijk voor schade en/of vermissing tijdens het transport naar ons magazijn toe.
Ongefrankeerde zendingen of zendingen onder rembours worden nooit door ons in ontvangst genomen.
Volg de instructie goed op dit voorkomt vertraging.