Does the product fail to meet your expectations, wrong product delivered, or dead on arrival? Then you can return this by means of an RMA process.
Package the product with utmost care if you return something.
All products are required to be returned in a sturdy packaging, where you place the original product packaging in. You can potentially use the packaging used to ship the order in.
(cardboard box/bubblewrap envelope)
-1 Place the RMA-Logo visible on the outside of the package. If there is no RMA logo, the package will be rejected.
-2 Place a complete filled in RMA-Form in the box.
-3 Without an RMA-Form, the products will not be processed.
-4 A unclear complaint-/cause discription can have influence on processing time.
-5 A copy of the invoice needs to be added.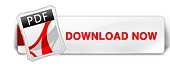 (Processing of an RMA takes a minimum of 7 working days, if you follow our instructions)
---
1: You wish to use the "not satisfied, money back" warranty.
You will have to return:
The complete product as shipped by the Unit 13 Shop, including all accessories and extra's (Manuals, software etc.), undamaged in the original packaging, with the purchase invoice.
Please supply your IBAN Bank details with the package, on the invoice, to receive your money back.
Fill in an RMA-Form to return an item!
2. The product differs from the product you have order.
Mail with our customer service!

3: Transportdamage or dead on arrival products
Packages with transportdamage can be best rejected right away.
In case of damage and/or a defective item on delivery, contact us first.


Please Note:
You are responsible for damage and/or lost items during transport to our warehouse.
We will never accept unstamped or COD shipments.
Follow the instructions with care! This prevents delays.