---
Unit 13 Technische Dienst
Voor upgrades en reparaties aan uw vuurwapen en airsoft geweer kunt u bij ons terecht.
Onze technische dienst is gespecialiseerd in reparaties, upgrades en onderhoud van airsoft replica's maar ook hebben wij de kennis in huis voor vuurwapens en staan altijd klaar om uw vragen te beantwoorden.
Mocht uw vuurwapen of airsoft geweer defect zijn en u moet deze achterlaten voor reparatie, let dan op dat u dit meeneemt:
Een afgesloten tas
Dat alles Compleet aangeleverd word
Indien van toepassing de vergunningen
mocht u vragen hebben over een reparatie? neem dan contact op met
TD@unit13.eu

Onze tarieven:
| | |
| --- | --- |
| Onze service | Vanaf Prijs |
| Reparatie / Onderhoud / Upgrade | €65,50 |
| Klein soldeerwerk | €10,50 |
| Gas/co2 lek | €12,50 |
| Feedlip/follower vervangen | €7,50 |

Unit13 Indoor Schietbaan
Wilt u graag uw airsoft geweer of luchtbuks fine tune? Of uw nieuwe scope afstellen?
Maak dan gebruik van onze schietbaan! We hebben 4 schietbanen van 20m, 40m, 50m en 70m.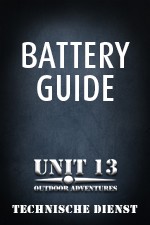 ---
Technical Guide
Hieronder vind u een aantal technische guides, van de meest gestelde technische vragen.
Klik op de guide om deze te bekijken/downloaden.